Caddie Educational
Whether you are a student, or an educator, at ACS Ltd we understand that time is probably your most valuable resource. That's why we have developed the latest Caddie CAD system to provide you with one of the most time efficient method of producing drawings, 3D models and photorenders available today. From a quick 2D sketch to highly structured 3D building and site models, Caddie has all the functionality you need, delivered through a dynamic and intuitive interface designed to make information production simple.
Quick to Learn
As Easy as using a drawing board
Simple and intuitive drafting tools allied to construction geometry functionality make Caddie Educational the natural choice for those wanting a direct and easy to learn CAD system.

Choose your Tool Menus
Discipline specific menus make tool selection in Caddie Educational easy, from construction drawings to details, land surveys to DTM and automated site sectioning, to AEC modelling and 3D photo-realistic rendering.

Dynamic Tool Bar
The Context Toolbar updates dynamically based on the Objects you select to provide single click access to the tools you need, time after time.

Drag & Drop
The dockable Caddie Catalogue will be your go-to toolbar for all your favourite Blocks, Tools and AEC content. Create custom Palettes for all your favourite tools, lighting and materials to make fast, effective working simple.

Online Training
Caddie Educational users get free access to the Caddie online training courses and YouTube tutorial videos that will get you up to speed in no time.

1-to-1 Support
Caddie Educational includes the Caddie Remote Assistance support application to provide 1-to-1 support that FAQs and online forums just can't provide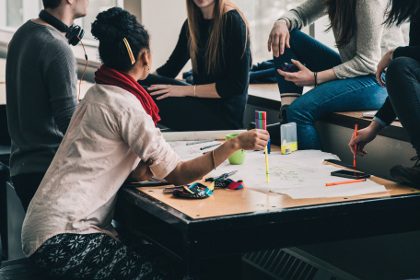 2D Drafting + 3D Visualisation
Total Solution
Whether you're preparing a quick sketch, 2D General Arrangement drawings or full-on 3D models and visualisations, with Caddie Educational you have all the tools you need.

Architecture
AEC Build tools for fast, accurate 2D drawing and intelligent 3D building modelling.

Civils
Road, drainage and power layout tools for infrastructure planning.

Mechanical
Tolerances, fits, markers and datums plus a range of tools to speed up mechanical drawing.

Surveying
Automatic plotting of site survey data, direct import and measurement from aerial photograph images.

Digital Terrain Modelling
3D site models with mapped aerial images, site sections and contours maps.

Steel
Standard steel beam, column and purlin sections; stairs, ladders, trusses, auto-rebar and more...

Photorealistic Rendering
Integrated high quality rendering tools and materials library make winning presentations simple.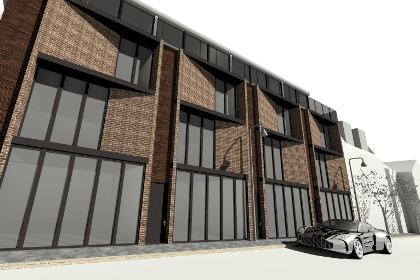 Industry Standard Compatibility
Industry Standard Compatibility
Native .DWG Drawing Format for hassle-free file sharing including latest 2018 version
Caddie Educational uses the industry standard Autocad® .DWG drawing format for seamless 2D and 3D file sharing.

Windows 11®
Caddie Educational is designed to work with the latest Windows 10 & 11® Operating Systems to provide easy compatibility with the latest PC hardware.

AEC Modelling
Caddie Educational enables you to create intelligent AutoCAD® Architecture compatible AEC building objects and models for faster, smarter working.

File and Data Import
File Import for .IFC and .DXF, plus data file import and automated plotting of .SHP .XLSX .CSV and TXT formats make loading external information simple.

Aerial Photomapping Data
Load live photomapping images directly into your drawings using the Caddie Educational Survey and GIS Application Tools.

2D/3D Site Data
Load externally produced 2D and 3D site survey data and create accurate 3D site models and cross sections in a matter of seconds.
Enquire Now
Click to open and complete the form