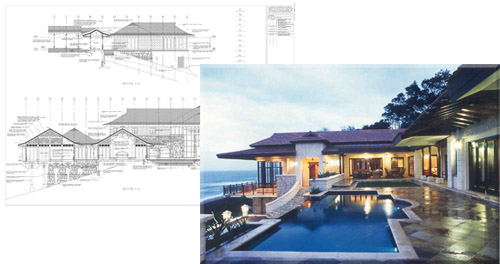 Caddie Budget provides designers with all the tools they need to sketch, design, detail and visualise their ideas in 2 and 3 dimensions, to produce superb quality drawings full of character and stunning 3D images that bring their designs to life.  Caddie combines the total flexibility required to create designs as individual as you are whilst retaining the elegant simplicity that has made it the system of choice for working professionals the world over.

Caddie provides:
Native 'DWG' file format for seamless and transparent drawing sharing

Fast 2D drafting made simple whatever your 2D design needs

Outstanding quality presentation for 2D for plan, sections and elevation drawings

Construction line based drawing system for easy drawing creation

Portability, with optimized menu structure to make working easy whether in the office or on site

Dynamic selection and object grips and a Context Sensitive Menu for fast and intuitive working

Associative hatching and dimensioning that automatically updates with drawing changes

Live internal and external block creation, insertion and editing for fast manipulation and drawing editing

Comprehensive symbol library to save time drawing and enhance presentation.

Unrivalled support through the Caddie maintenance package to answer all your Caddie related queries
Caddie Budget is available as an Architectural, Surveying or Mechanical package.