AEC Stair Diplay Representations for use with the Caddie Levels Tool
Automated 'one-click' assignment of Layers, Cut-Plane, Display Representations, and 'Elevation' height with respect to WCS to make working with two-storey buildings simple.
Features automated switching of stairs display configurations to provide ground floor and first floor representations including riser numbers, stair break-line and flight direction arrow.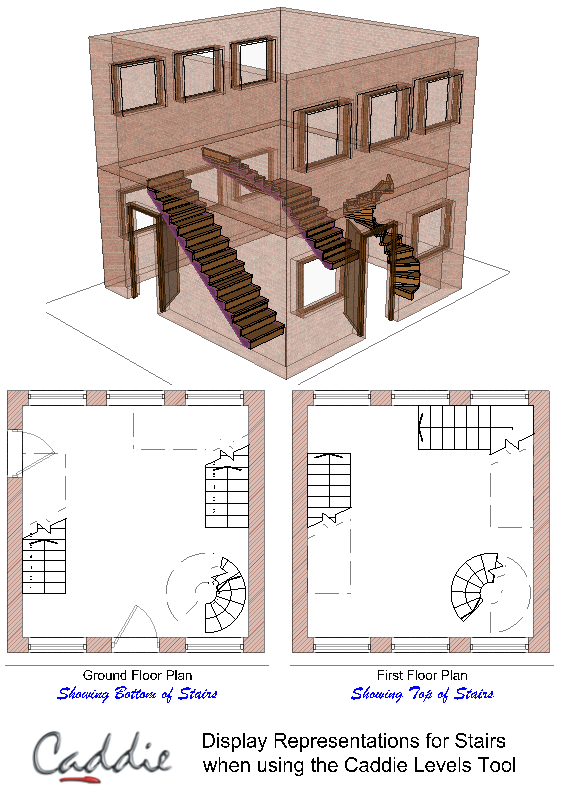 Download your copy HERE
Watch the Caddie YouTube video showing how to set Caddie to use a default template HERE
Caddie 24 Downloads
Caddie Professional / Budget / VIO
Free Evaluation
Learn More...
And Caddie Educational is now *FREE for Students and Educators
*for Students and Educators at qualifying institutions, Caddie Educational is completely FREE for non-commercial use (see full T&C)